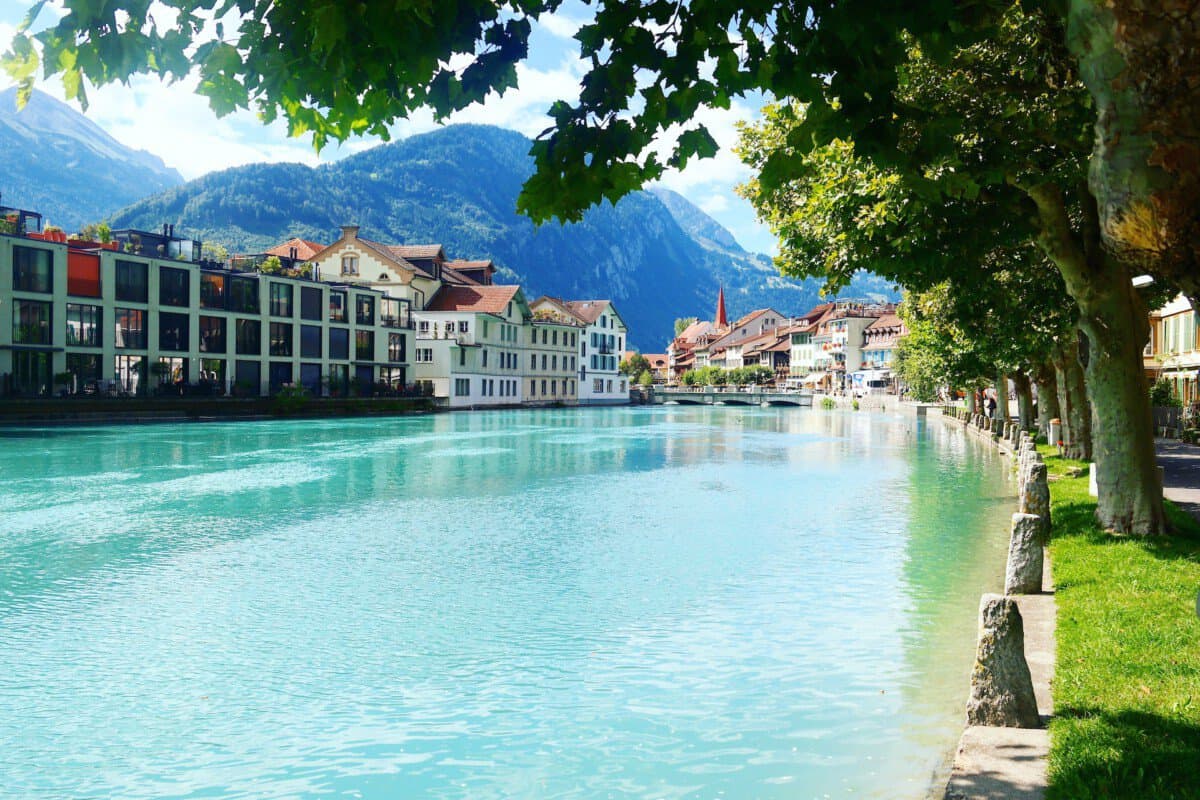 Introduction to Interlaken
Nestled in the Bernese Oberland region, Interlaken is flanked by two mesmerizing lakes—Lake Thun and Lake Brienz. With the imposing Eiger, Mönch, and Jungfrau mountains as its backdrop, the town presents a breathtaking panorama that captivates visitors.
2. A Tale of Two Lakes: Thun and Brienz
The crystal-clear waters of Lake Thun and Lake Brienz are synonymous with tranquility. Engage in leisurely boat rides, bask in the sun on their shores, or take a refreshing swim in their pristine waters.
3. Adventure Awaits: Outdoor Activities
Interlaken is a haven for adventure enthusiasts. From skydiving and bungee jumping to hiking and kayaking, thrill-seekers can revel in a wide array of heart-pounding activities.
4. Riding the Jungfrau Railway
Hop aboard the Jungfrau Railway, an engineering marvel that takes you through tunnels carved into the mountains, leading to the Jungfraujoch—the "Top of Europe."
5. Exploring the Jungfraujoch
At Jungfraujoch, witness the wonder of ice and snow. Explore the Ice Palace, stand atop the Sphinx Observatory, and relish panoramic views that extend to neighboring countries.
6. The Enigmatic Trümmelbach Falls
Experience nature's artistry at the Trümmelbach Falls, where glacial waters have carved tunnels and gorges inside the mountain, creating a spectacle of cascading waterfalls.
7. Cultural Charms: Museums and Heritage
Interlaken isn't just about natural beauty. Immerse yourself in Swiss culture by visiting local museums and historical sites that reveal the town's rich heritage.
8. Savoring Swiss Delicacies
Indulge your taste buds with Swiss delights like cheese fondue, chocolate, and rösti. Many local eateries offer authentic culinary experiences that will leave you craving for more.