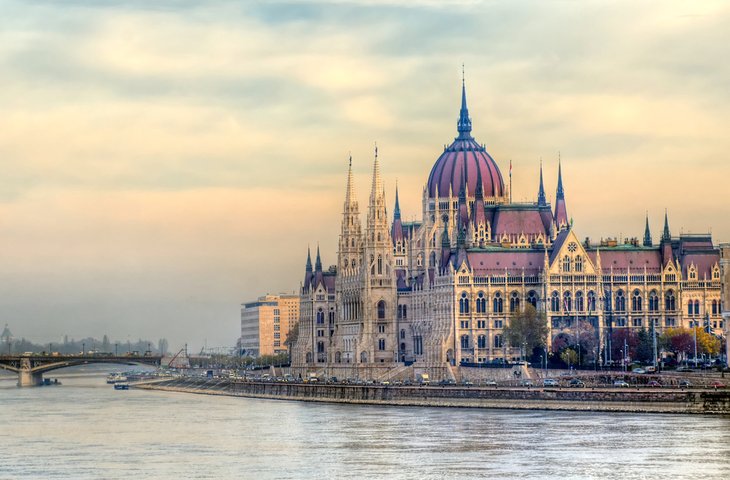 Budapest, the capital city of Hungary, is a fascinating blend of history, culture, and stunning architecture. From its majestic castles to its soothing thermal baths, Budapest offers a plethora of attractions that captivate the hearts of travelers. In this article, we'll take you on a virtual journey through the enchanting beauty of Budapest, uncovering its most captivating places to visit. So, let's dive into the charm of this remarkable city!
Buda Castle: Where History and Grandeur Converge

A Glimpse into the Past
The Magnificent Architecture
Breathtaking Views from Fisherman's Bastion

The Parliament Building: A Symbol of Architectural Brilliance

Imposing Facade and Design
Crown Jewels and Holy Crown
The Danube Promenade and Evening Illumination

Széchenyi Thermal Bath: Rejuvenation and Relaxation

A Dip into Luxury
Impressive Neo-Baroque Architecture
Experiencing the Thermal Waters

Chain Bridge: Linking Buda and Pest in Style

Engineering Marvel of Its Time
Lions Guarding the Bridge
Romantic Views at Sunset

Heroes' Square: A Tribute to National History

Millennium Monument
Museum of Fine Arts and Hall of Art
Events and Celebrations

St. Stephen's Basilica: Where Spiritualism Meets Splendor

Architectural Excellence
Panoramic Views from the Dome
Musical Evenings and Cultural Events

Danube Cruise: Admiring Budapest from the Waters

Unforgettable Night Cruises
UNESCO World Heritage Sights
Choosing the Right Cruise

Matthias Church: A Gem of Gothic Architecture

The Elegant Exterior
Vibrant Stained Glass Windows
Historical Significance

Gellért Hill: Green Oasis with a Panoramic Reward

Citadella Fortress
Statue of Liberty
Hiking Trails and Photo Opportunities

Ruin Bars: Quirky Social Hubs

Transformation of Ruined Buildings
Anikó Udvar and Szimpla Kert
Artistic Vibes and Nightlife

Margaret Island: Nature's Escape in the Heart of Budapest

Musical Fountain Show
Running Tracks and Bike Rentals
Tranquility and Gardens

Vajdahunyad Castle: Fairytale-like Splendor

Romantic Blend of Architectural Styles
Castle Grounds and Boating Lake
Castle Exhibitions and Events

Central Market Hall: A Gastronomic and Cultural Delight

Burst of Colors and Aromas
Traditional Hungarian Delicacies
Handicrafts and Souvenirs

Conclusion: Embrace the Allure of Budapest
Budapest, a city steeped in history, offers an array of attractions that resonate with both history enthusiasts and modern travelers. Its architectural wonders, thermal baths, and vibrant culture make it a destination that appeals to various tastes. Whether you're walking along the Danube or admiring the city's skyline from Gellért Hill, Budapest never fails to mesmerize.