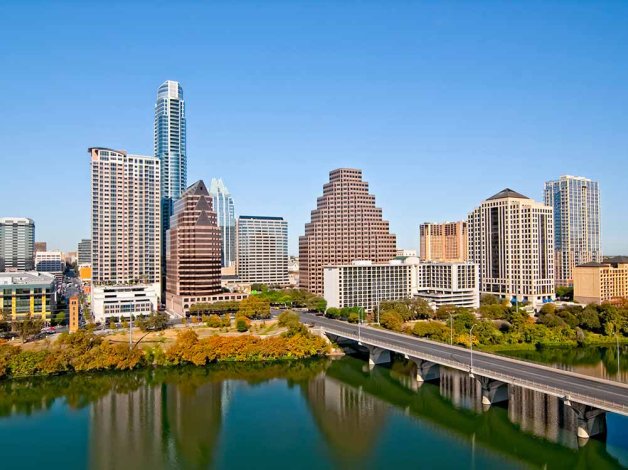 Austin, Texas is a city that pulsates with energy and creativity, offering an array of activities and experiences for every type of traveler. From its vibrant music scene to its stunning natural landscapes, there's something for everyone to enjoy in this unique city. In this guide, we'll take you through the top attractions and activities that make Austin a must-visit destination.
The Music Capital of the World

Live Music Venues
Austin City Limits Festival

Culinary Delights

Food Trucks and Trailer Parks
Tex-Mex Cuisine

Outdoor Escapes

Barton Springs Pool
Zilker Park

Cultural Exploration

The Blanton Museum of Art
Historic Sixth Street

Natural Wonders

Lady Bird Lake
Mount Bonnell

Keepin' it Weird

South Congress Avenue
Cathedral of Junk

Sports Enthusiasts' Haven

University of Texas Athletics
Circuit of The Americas

Shopping Therapy

The Domain
Second Street District

Nightlife Adventures

Rainey Street
East Sixth Street

Family-Friendly Fun

Austin Zoo
Thinkery Children's Museum

Embracing the Outdoors

Greenbelt Hiking Trails
McKinney Falls State Park

Live Music Beyond Honky-Tonk

Indie Music Scene
Blues and Jazz Joints

Unique Festivals

South by Southwest (SXSW)
Eeyore's Birthday Party

Conclusion
Austin's diverse offerings ensure that whether you're a music enthusiast, a foodie, a nature lover, or an art aficionado, you'll find yourself immersed in an unforgettable experience. The Live Music Capital of the World lives up to its name with a variety of live music venues, including the legendary Austin City Limits Festival that draws in music lovers from all over.
Indulge your taste buds in the culinary scene with the city's famous food trucks and trailer parks, serving up a mix of flavors, and don't miss out on the authentic Tex-Mex cuisine that Austin is known for.
For those seeking outdoor adventures, take a refreshing dip in the Barton Springs Pool or enjoy a leisurely stroll through Zilker Park. If you're inclined towards art and culture, explore the remarkable Blanton Museum of Art or take a walk down the historic Sixth Street, which is a hub for live entertainment and artistic expression.
Nature enthusiasts will find solace at Lady Bird Lake, where you can kayak or paddleboard, and at Mount Bonnell, which offers panoramic views of the city's skyline. Embrace Austin's motto of "Keep Austin Weird" by exploring the eccentricity of South Congress Avenue or marvel at the Cathedral of Junk.
Sports fans can cheer for the University of Texas athletics teams or immerse themselves in the world of motorsports at the Circuit of The Americas. Shopaholics can get their fix at The Domain, an upscale shopping area, or the trendy Second Street District.
As the sun sets, Austin's nightlife comes alive on Rainey Street and East Sixth Street, offering an array of bars and entertainment options. Families can have a blast at the Austin Zoo or explore interactive exhibits at the Thinkery Children's Museum.
Nature lovers can hike along the Greenbelt trails or explore the serene McKinney Falls State Park. Music enthusiasts can venture beyond honky-tonk music and explore the city's indie music scene and blues and jazz joints.