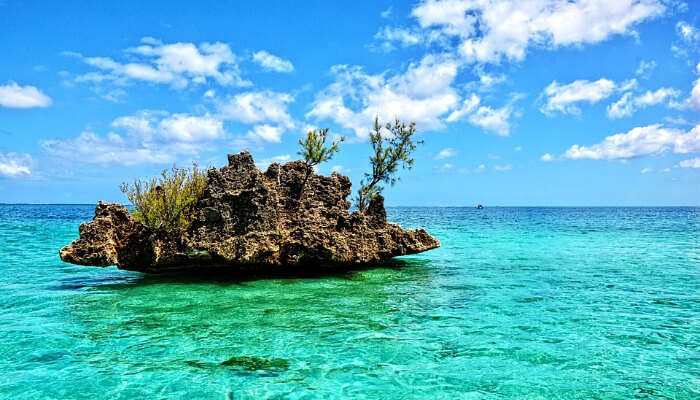 Are you longing for an unforgettable vacation that combines stunning beaches, lush landscapes, and vibrant cultures? Look no further than the mesmerizing destination of Mauritius with its enticing Reunion Island tour package. With an array of attractions and experiences to offer, this 8-day adventure promises an exotic getaway like no other.
Introduction
Dreaming of turquoise waters and pristine beaches? The Mauritius and Reunion Island tour package offers an unparalleled opportunity to escape the daily grind and immerse yourself in breathtaking natural beauty and diverse cultures. Let's delve into what makes this getaway so special.
Discovering the Beauty of Mauritius
Mauritius is a tropical paradise renowned for its white-sand beaches, coral reefs, and crystal-clear waters. Beyond the beaches, you'll find lush rainforests, impressive waterfalls, and stunning hiking trails. From the vibrant capital of Port Louis to the serene Ile aux Cerfs, every corner of Mauritius is a picture-perfect postcard.
Exploring Reunion Island: A Paradise Within
Just a short flight away, Reunion Island awaits with its own unique charm. This French overseas territory boasts dramatic volcanic landscapes, towering peaks, and vibrant Creole culture. Explore the Piton de la Fournaise volcano, relax on the beaches of Saint-Gilles, and get lost in the colorful markets of Saint-Denis.
An Itinerary for Unforgettable Moments
Day 1: Arrival in Mauritius
Welcome to Mauritius! Transfer to your hotel and unwind.
Evening: Beach stroll and welcome dinner.
Day 2: North Island Exploration
Visit the Pamplemousses Botanical Garden.
Explore the lively Grand Baie area.
Day 3: South Island Wonders
Discover the Chamarel Colored Earths.
Swim in the Chamarel Waterfall's emerald pools.
Day 4: Free Day
Relax at the beach or indulge in water sports.
Day 5: Hello Reunion Island
Fly to Reunion Island and settle in.
Day 6: Piton de la Fournaise
Hike or take a helicopter ride over the volcanic marvel.
Day 7: Coastal Charm
Enjoy water activities in the lagoon.
Evening: Creole cultural show.
Day 8: Farewell
Last-minute shopping and departure.
Experiencing the Local Cuisine and Culture
Savor the blend of Indian, African, and European flavors in Mauritius' cuisine. Don't miss the aromatic curries and freshly caught seafood. In Reunion Island, indulge in a fusion of French and Creole delicacies. Explore local markets for handmade crafts, spices, and textiles.